" High Strung Bluegrass "
18 West Hearne ~ Paris, Texas ~ Beside the South Main Cafe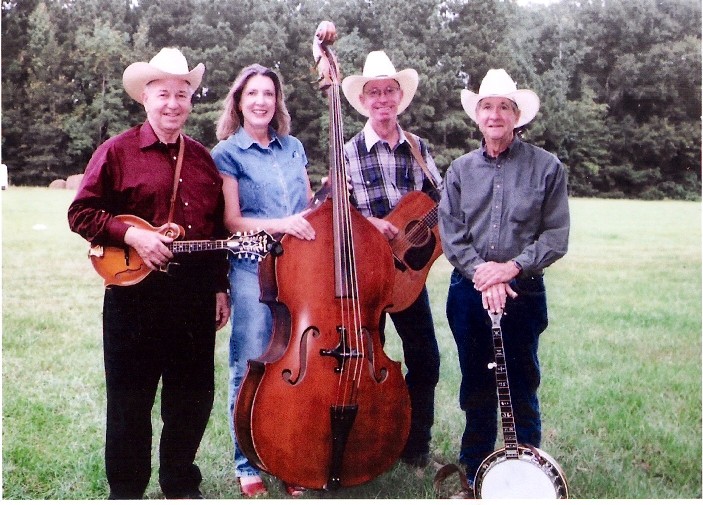 About Us ~ Photos ~ Schedule ~ CD's




The third Saturday of each month we have an afternoon stage show featuring High Strung from 4:00 to 5:30 PM. A "Guest " band
takes the stage at 7:00 followed by High Strung at 8:00 PM.
"Jam Sessions " every Tuesday night 6 to 8 PM. No electric instruments or drums. Free admission, but we do "pass the hat " to help pay utilities.
~ Springtime in Paris.... Texas ! ~
A Slide Show by National Geographic Photo Journalist Bob Krist with music and photos of High Strung.
Watch the Slide Show
Come Hear Us !!!
Apr 16 ~ Monthly show in Paris,Texas
Then May 6 & 7, 2011 H S will be playing the Hickory Grove Bluegrass Festival in Deville, LA.
May 21 ~ Monthly show in Paris,Texas
September 24, 2011 High Strung will be playing at the Big Mineral Camp near Whitesboro, TX.
"Texas Acoustic Music Society, LLC "
For more information or to be a guest band, please contact:
Pat Conrad 903 782-8717 ~ Hugh Jones 903 739-2000 ~ Whiz & Bo Creighton 903 785-3958
View Our Guestbook
Sign Our Guestbook
Bluegrass Music, " It's a feeling not a color."